Eastpointe High School 

Summer School
Get Connected. Get Caught Up. Get Ahead!

Eastpointe High School (EHS) is offering a FREE summer learning program to high school students who need to recover lost credits or have a desire to get ahead.  You can

sign up your

child below or read on for more details.
Grades Served:
Incoming 9th graders
through 12th graders
Camp Dates
June 5th through June 30, 2023
In Person
9:00am to 1pm
Campus will be open from
8am-4pm
Virtual
Complete work anytime virtually within the summer school dates.
FREE

Summer School Camp at Eastpointe High School
The camp experience will be varied to help keep students engaged, and dedicated to their academic needs, recovery of deficient credits, and credit enhancement. Each student will have a mentor to help create individualized plans to guide them to get back on track. t will be highly engaging through our annual summer series which includes daily activities, community member speakers, and presentations. The camp experience will be individualized through one-on-one mentoring, written learning plans, and needs-specific interventions.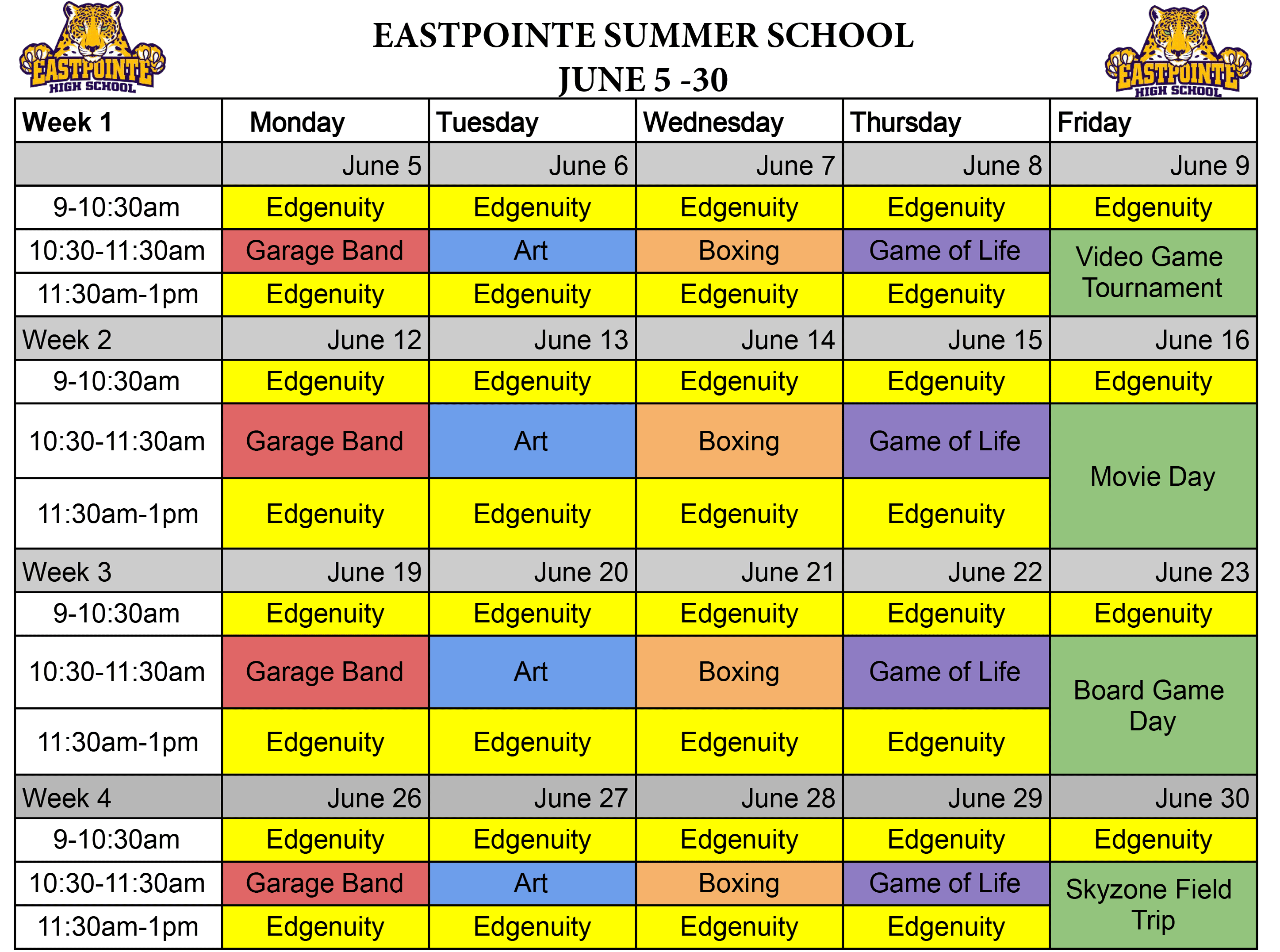 We are offering this summer program at two EHS locations as well as virtual learning:
Eastpointe Summer School Sign Up
To sign your child up, simply fill out the form below and we will get back to you with detailed information.