Eastpointe High School Staff
Meet our teachers, mentors and team members on a mission to inspire Arizona students in a meaningful way.
James Meehan
CEO & Board Member
Christopher Meehan
CFO & Board Member
Krista Scott
Board Member
Harriet Caruso
Board Member
Retired Superintendent of 5 alternative high schools and 1 (one) K-8 for over 15 years. Primary duties included compliance, accountability, technical assistance, training, consultative services, program administrative expertise to all staff and community organizations.
READ MORE...
Which included development (written and conceptual), implementation and evaluation of educational, vocational, and transitional programs. Identify funding resources, manage and monitor programs/projects/grants. Extensive knowledge of US Department of Education programs, community-based programs and Department of Labor programs. Responsible for the designed and implementation of continual school improvement plan/process for schools. Extensive knowledge and implementation of standards-based accountability and TQM. Assisted in the alignment of curriculum, instruction and assessments.
Prior to being the Superintendent, she worked for the Arizona Department of Juvenile Corrections as an associate education superintendent for 10 years, developing transition for the state's most at risk students back into their communities statewide. Formed partnerships to assist in reducing recidivism, creating transition coordinator positions in each parole office to ensure community communication, designed and implemented prevention programs.
Dr. Jared Black
Board Member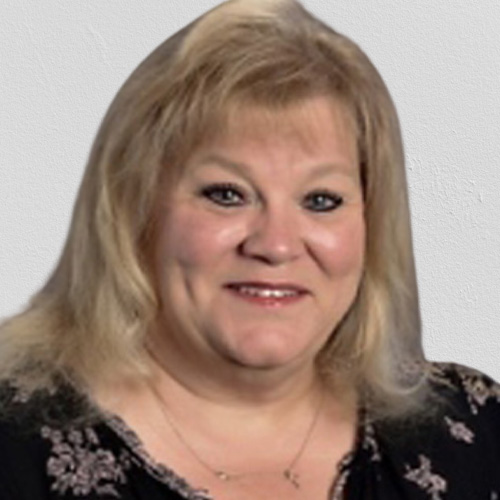 Sara Ackley
Business Manager
Hi I'm Sara Ackley the the Business Manager at Eastpointe High School. I have been with Eastpointe since August of 2021. I have worked in Education for the past 20 years and prior to that my husband and I raised 2 beautiful daughters. 
READ MORE...
My love of children and giving them every opportunity to succeed is why I am passionate about Eastpointe High School and their vision. 
Sean Green
Director of Educational Programs
Shaun Strickland
Technology Coordinator
Mr. Shaun Strickland started with the Rise Up program in January of 2021 as a learning lab teacher. He has a B.A. in Secondary Education from Arizona State University and has experience teaching in the Mesa Public Schools district in Mesa, Arizona.
READ MORE...
Mr. Strickland also has an extensive background in technology, working as a digital design and development project manager for several years. Mr. Strickland is currently the Technology coordinator for Eastpointe High School and enjoys the opportunity to leverage technology to help teachers teach and help students learn.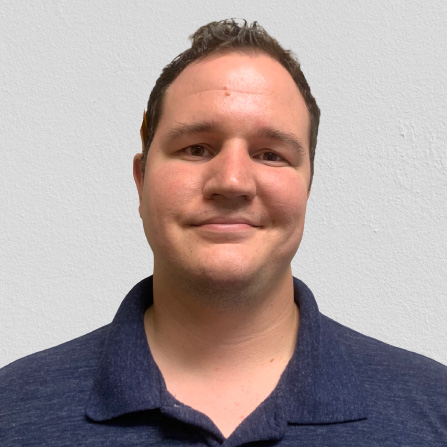 Allan DeOrnellas
Rise Up South Phoenix Lead Teacher
My name is Mr. DeOrnellas, but I go by Mr. D.  I was raised on a farm that dealt with pigs, cows, sheep, and horses; as well as growing sweet corn.  I'm a seventh year teacher who has taught Math, Social Studies, and Engineering.
READ MORE...
I love movies, music, and books; and collect physical copies of my favorites of each, including vinyl records
Belem Arredondo
Administrative Assistant
Ms. Arredondo joined Eastpointe High School in the Fall of 2019. Ms. Arredondo has a substantial background in Administration and is eager to learn new things and help our students reach their main goal, GRADUATION!
Regina Mitzel
Retention Specialist
Angela Jurado
Rise Up North Tucson Lead Teacher
Greetings! I am Ms. Angela Jurado.  I am the Director/ Lead Teacher of the Downtown Rise Up Program at Eastpointe High School in Tucson.  I am a certified teacher and have worked for 30 years in the classroom.  My favorite grade level of students to work with is high school.
READ MORE...
It is my goal to motivate all my students to gain a love of learning and to be able to explore their ideas as they reach new experiences in the world.  Gaining their high school diploma is a major stepping stone in their educational journey which will lead them to positive future endeavors.
My areas of teaching have been focused in social studies, language arts and Spanish. My affinity for reading, writing, culture, and language has allowed me to refine my skills and expertise in these areas. I am always looking at new ideas and methods to teach and motivate my students so they can become better readers and writers. My students are great resources for me and I enjoy learning new things from them.
Eliot Spencer
RISE UP NORTH TUCSON TEACHER
My name is Eliot Spencer and I am a teacher in the Rise Up program at the Eastpointe Downtown location. I graduated from the College of Southern Nevada and I immediately began my career in education, which includes experience working with kids and young adults who are on the Autism Spectrum.
READ MORE...
I enjoy, and get great satisfaction working with the students to help them succeed and graduate with their high school diploma. In my free time I like to workout at the gym, collect comic books and attend comic book conventions.
Kelvin Strozier
Principal
Mr. Strozier has been in education for over 20+ years. During that time he has served students throughout the Tucson area, as well as other parts of the country. He was a teacher for eleven years and spent five years creating, building and running a K – 8 charter school; while also serving as the principal for the 6th – 8th grade there.
READ MORE...
Mr. Strozier also spent 3 additional years as a high school principal at a local charter school. In addition to that, He has earned a Bachelor's Degree in Education, as well as a Master's Degree in Educational Leadership, along with a Principal Certificate. Mr. Strozier is passionate about education, particularly in areas where students have been underserved. He sees himself as not just an educational leader but as a mentor and guide for the students that he serves. Mr. Strozier has a sincere heart for young people and the communities in which he serves. His core belief is that every student can and will learn when given the opportunity and support.
Lisa Atkins
District Registrar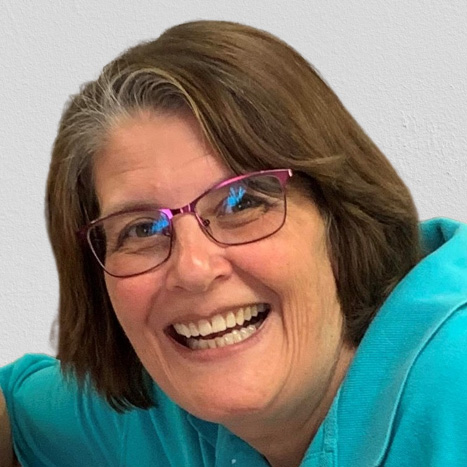 Mellisa Malino
Administrative Assistant
Melissa Mallino has 25+ years of educational experience in teaching and administration. She joined Eastpointe in July 2021 using her skills in the front office to keep everything running smoothly.
Gregory Lloyd
Community Outreach Coordinator
Mr. Lloyd attended Michigan State University where he earned his Bachelor of Arts in Telecommunications and a Psychology minor. He also obtained his Master of Arts in Educational Psychology from Michigan State University.
READ MORE...
Mr. Lloyd has over 30 years of experience mentoring, encouraging, and teaching youth in several different settings. The last 15 years Mr. Lloyd has been with Eastpointe High School as a mentor, computer instructor, and community outreach. Mr. Lloyd's empathy and communication skills enable him to connect with those who are difficult to connect with, which allows him to bring out the best in them and produce positive results.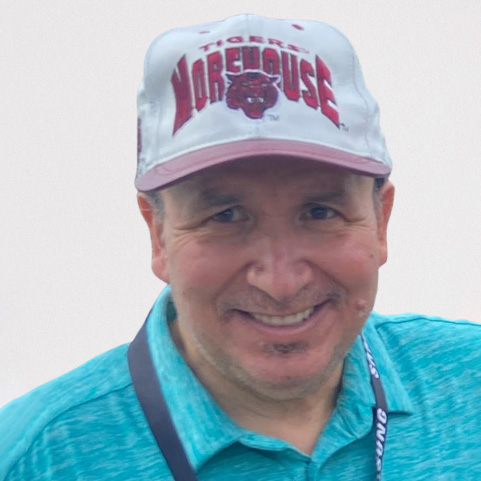 Abdul Arzani
Computer LabTeacher/Outreach
Abdul has had a passion for educating and coaching students for over 30 years. He has worked as the Community Outreach Director and Liaison of various charter and district schools as well as working on school fundraising projects and creating strategic relationships with donors.  He has coached multiple sports teams and won several championships.
READ MORE...
Abdul has received multiple awards for his efforts connecting organizations with the surrounding community including: PPEP TEC'S Presidential Award and the TUSD Apple Awardee for Exemplary Commitment to Community. He also received a Special Recognition Leadership Award from Governor  Janice Brewer for his project linking sports and communities together where he  successfully organized and facilitated multiple afterschool programs for low-income / at-risk youth, creating a safe and structured space for children and youth to explore new interests and gain confidence and self-esteem and created hands-on activities and programs—encompassing sports, arts, and games—to facilitate fun, engaging environments and stimulate participant enjoyment. 
Raelin De Guzman
Exceptional Education Services Director
My name is Raelin A. de Guzman, born in the Philippines with three children, two boys, and one girl. My oldest son is a Medical Doctor, my daughter is a Dentist, and my youngest son is an IT Specialist. I completed my Master's in Special Education in Manila, Philippines, and migrated to the United States in November 2006.
READ MORE...
I became interested in becoming a Special Needs teacher due to my youngest son who is deaf and ended my career of 17 years as a Dental Practitioner specializing in Orthodontics and TMJ. I am fluent in three Languages which are English, Tagalog, and Sign Language. 
Currently, I am Eastpointe High School Exceptional Education Services Director and Teacher, and I am in my third year teaching with this school. I have been ExEd Teacher with more than 15 years of experience engaging and enthusiastic about hands-on learning with children from K12. I am highly skilled in working with special-needs students, including perceiving, and dealing with their functions. Part of my job is providing appropriate learning techniques and behavioral redirection to children with learning disabilities.
As an Exceptional Education Director, I make sure that I maintain accurate and complete student records and prepare reports on children and activities as required by law and district policies. I have enjoyed my second career as an ExEd teacher and am happy to be part of Eastpointe High School.
Thomas Christian
SPED Support
Tom is a Tucson native who struggled as a student at a time before special education programs and IEPs. His undiagnosed learning disabilities caused him many problems in school, and he was labeled a "problem student". Tom was eventually placed in an alternative high school program and began to thrive academically.
READ MORE...
Tom went on to study motion picture and television production. After a ten-year career in the film industry, he began to appreciate the huge debt he owed to the teachers and mentors who had never given up on him. As a result, he decided to change careers and devote his professional life to helping young people who share the same struggles he had. Since that time, Tom has spent the last 21 years working with students with learning disabilities and special needs; from classroom environments and wilderness-based programs, to public schools and non-profit organizations.
Connor Bjotvedt
English
Connor M. Bjotvedt received his Master of Fine Arts in Writing from Spalding University. He was awarded the Charles E. Bull Creative Writing Scholarship for Poetry by Northern Arizona University where he received his Bachelor of Arts in English, Literature, and Creative Writing.
READ MORE...
Connor was a 2018 Pushcart Prize nominee and his work has appeared in Rain Taxi, the Santa Fe Literary Review, the Haiku Journal, Three Line Poetry, catheXis Northwest Press, and The Wayfarer, among others. His first collection, A Contemporary Portrait of the Southwest, is published by Unsolicited Press.
Jennifer Todd
Science
Jennifer Todd received her Master of Science from the University of Arizona. She graduated from the University of Arizona Magna Cum Laude where she received her Bachelor's Degree in Science. The above photo was taken at Punkevni jeskyne in the Czech Republic in 2016.
READ MORE...
I have 2 adult children and 3 grandchildren who occupy my time outside of school. I enjoy hiking, skiing and traveling.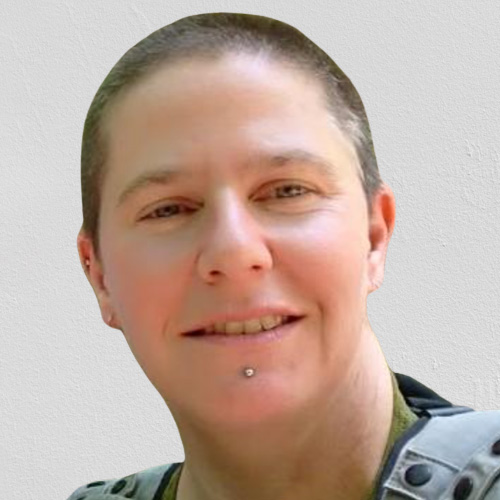 Irit Maor
Math
Irit has a passion for math and for teaching. She has been teaching in some capacity for the past 30 years. She received her B.Sc. and Ph.D, both in physics, from Ben Gurion University in Israel. Her research in cosmology is published in various professional journals.
READ MORE...
Her work path took her through England, Ohio, and Louisiana. A few years ago, she moved with her family to Tucson. Prior to joining the Eastpointe HS team, she taught math at Pima Community College.
Irit lives with her husband, their two girls, Trillian the dog, and Pengu the snake.
David Toler
Music
David Toler is a former student at The Cleveland Institute of Music and the prestigious Juilliard School of Music.  He taught private music lessons;  flute, clarinet and saxophone for 14 years in greater Cleveland, Ohio where he was the Vice President of the Greater Cleveland Flute Society.  
READ MORE...
Mr. Toler was selected as a former  participant in a master class performance with Mary Kay Fink of the world renowned Cleveland Orchestra.   In addition to his music education and teaching background, Mr. Toler also held senior leadership roles in the hospitality field with Hilton, Loews and Wyndham Hotels.
Patrick Taccone
Learning Lab Teacher
Doreen Asher
Rise Up East Tucson Lead Teacher
Ms. Doreen Asher has worked in education for over 25 years. This is her 11th year working at Eastpointe High School. She has worked in Special Education for 14 of those years. She has also implemented and ran a youth soccer league on the East coast.
READ MORE...
She has worked with youth for numerous years., helping to mentor and educate students. Ms. Asher received an Associates degree from Pima Community College. She is always available to help students.